Hi everyone

I've always wanted a tool to better visually understand inter-file dependencies in Elixir projects to help me reduce compilation dependencies (and hence, reduce recompilation times), but none existed so I wrote my own! As part of my Code BEAM BR talk I'd like to release the tool.
Try it online at: https://depviz.jasonaxelson.com/
Or view the code:
This is what it looks like when you view a project:

It can highlight dependencies of a given file: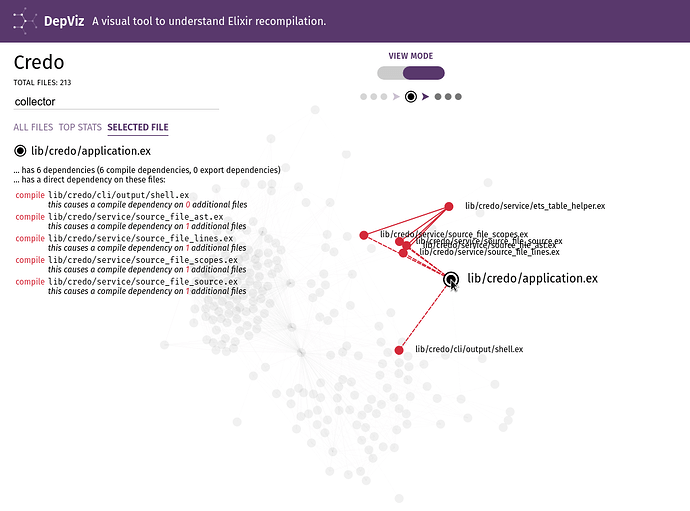 It can also highlight the files that depend on the given file at compile time: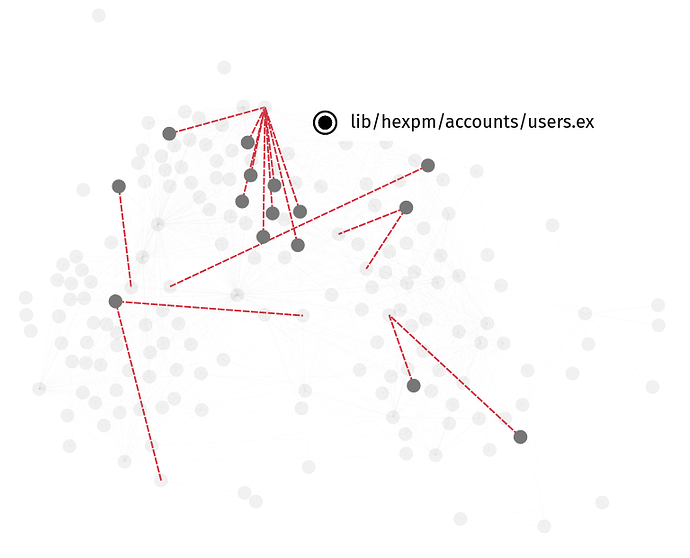 To better understand how to use the tool, watching parts of my Code BEAM BR will likely be helpful:
https://www.codebeambr.com/video/12
Who is it for?
Any elixir developer that wants to better understand (and hopefully reduce!) the inter-file dependencies of their project.
Acknowledgements
I'd like to thank my wife for helping me with the design, along with @rodrigues and members of the Elixir Hawaii community for providing valuable feedback during the initial design and development.
I hope this tool can prove helpful to people!