I've been looking at my application in terms of resource usage. It's a simple SQS consumer that calls some APIs and is under a very small load. BEAM constantly reports usage of around 70MB of memory: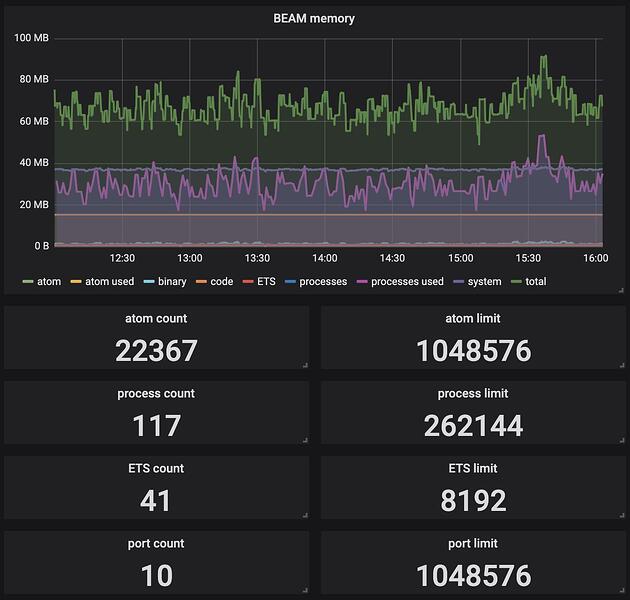 I'm not sure what to think about it. Honestly, I expected a smaller footprint. I'm running with the default settings and simple MIX_ENV=prod mix run.
Is there an easy way to shave off some memory? Also, I'm wondering - why so many atoms are used?