I've got a seemingly simple question. Let's say I have an array:
array = ["Item-1", "Item 2", "Another", "Last"]

render(conn, "new.html", id: id, array: array, changeset: changeset)

And I've got a select field in a form file:
<%= select f, :options, [???], prompt: "Select an answer" %>

And I wanted to end up with a select field that works like this: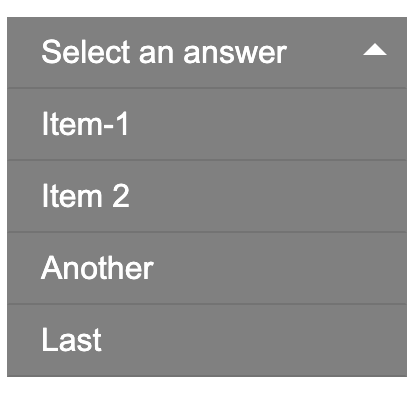 The value being the same as the value on display. (i.e the value of "Item-1" will also be "Item-1")
How would I do this in the form? What would I put into the [???] opt in the select field?