I'm responding to a request with:
Plug.Conn.send_resp(conn, 200, Jason.encode_to_iodata!(large_map))
where large_map has 100K elements (each element is pretty small, no big strings or similar). However when the response is actually sent the memory usage of the app increases in around 100-150MB: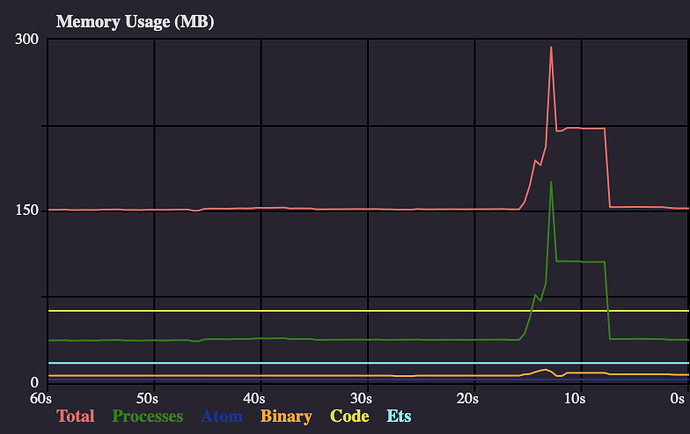 My question is: what is the best way to handle this kind of response? I can think of partial content, multipart, stream or maybe I'm missing something?