Getting closer to the next sizable update to Mneme and wanted to share! After noticing that it can sometimes be difficult to visually parse what changed when an auto-generated value updates, I started working on semantic diffing, using the amazing Difftastic as reference and inspiration.
This has proved more of a rabbit hole than I initially thought, but is still relatively easy thanks to Elixir's general awesomeness. Today I reached the point where my semantic diff development branch can start using semantic diffs to work on semantic diffs!
For instance, here's what an update might look like using the latest release: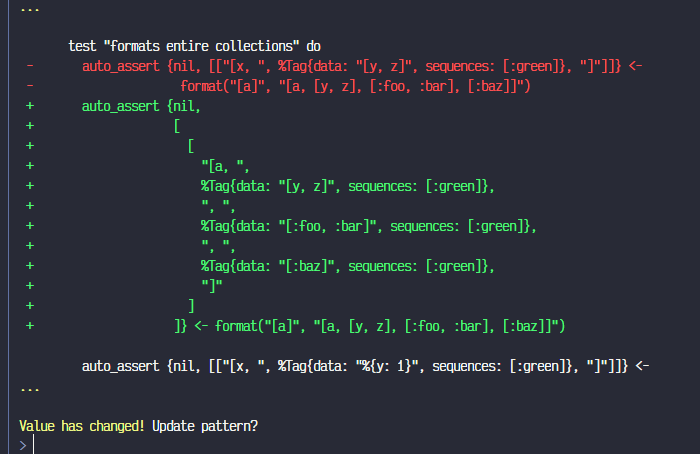 Here's the same update using semantic diffs:
There's still a ways to go before this lands, but I'm hoping that being able to use semantic diffs in development will help expose edge-cases/etc. before I ship the feature.