I am creating a search, and in my table where i am supposed to get my response on my queried data i am getting this error.
no function clause matching in Endon.Helpers.add_opts/3
These are my functions in the controller.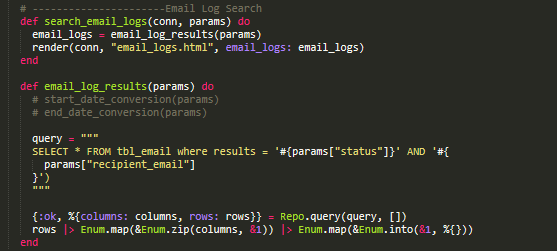 This is my router.


This is my template, where i am expecting my results once i query the database.

ANY HELP!!