I think ChatGPT is going to be a game-changer for learning new programming languages.
I asked it to help me understand DateTime vs NaiveDateTime, and I thought I threw a curveball at it, smugly – but it actually provided a spot-on answer.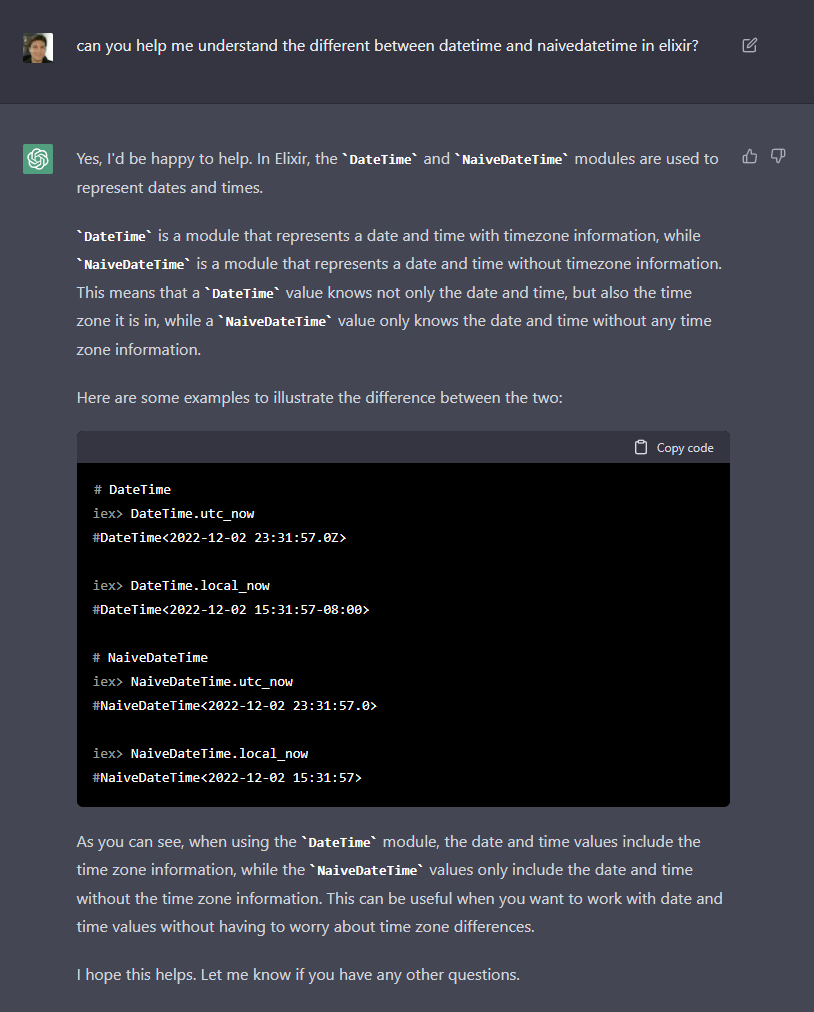 It even works for straightforward questions like: How can I extract the price from a string?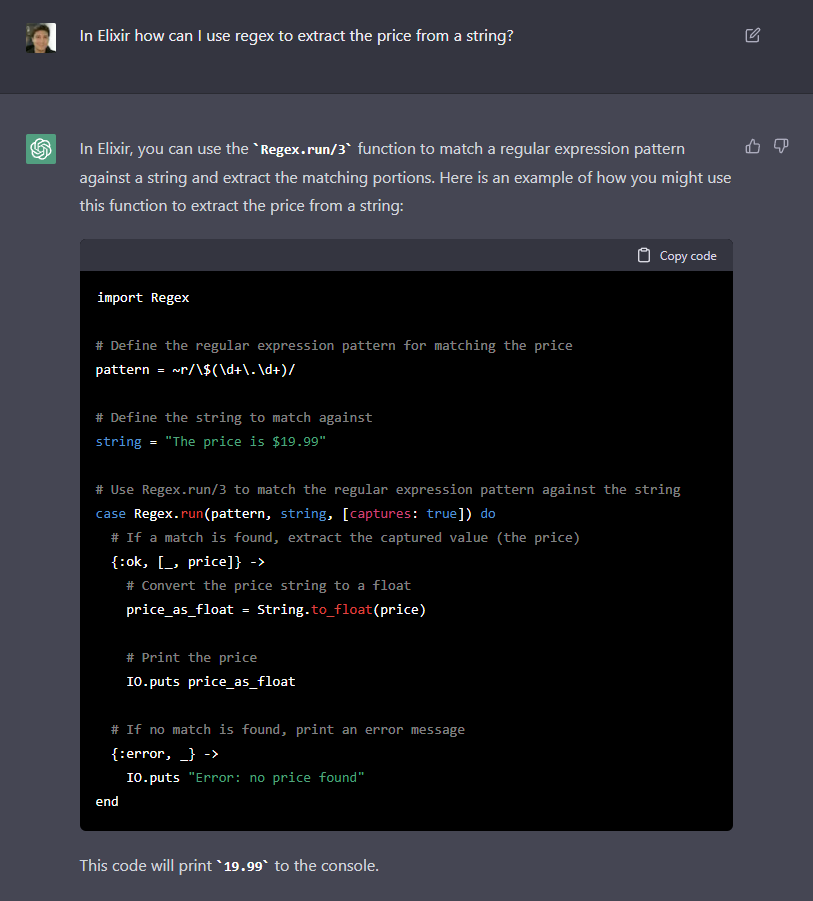 This is going to significantly cut down my exploration time when building things. It's not going to build anything for me but it will allow me to cut away the fat and focus on the meat of my problem.
This is incredible!