I have some kind of dashboard that show me all listed jobs I have on my app. I want to implement count of anonymous users/viewers who currently read each job
Also I want to implement count of views? how to distinguish between users or readers? I want to know how many user/viewer saw or read each job? I have in my database views column for each job, but how to increment it? Should I put some random user_id for each one come to my app and check if that user_id came to that page before and count it or not?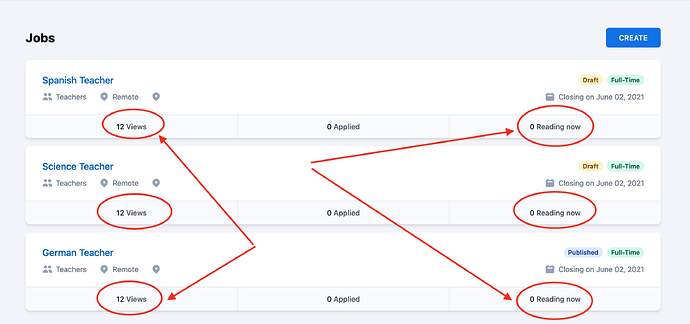 and I meant by anonymous that they are not registered in my app so I don't have a way to get their user_id or something, this is not the issue, the issue is how I can subscribe for many JOBS events at the same time. this picture is from the job_live/index.ex live view and each job has its own job_live/show.ex live view, when a user read the job he is served by the show.ex live view and I could manage to show the currently reading count for each job alone as shown down:

I am sorry if my questions are naive, but I really tried for some time now to solve these issues and searched a lot but couldn't manage to solve them.
Thanks a lot.