Following the aws documentations: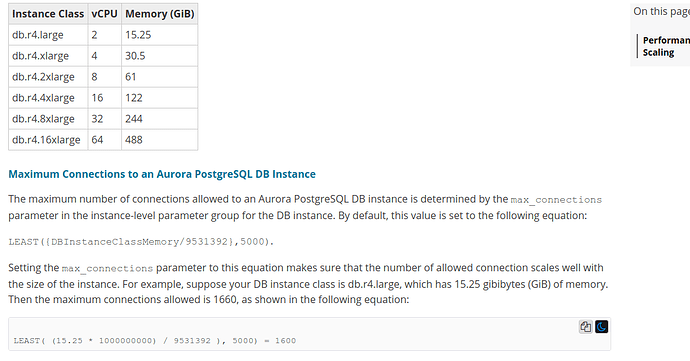 The instance db.r4.large with 2v CPUS and 15.25GB allow up to 1600 connections.
I'm working on a real-time application that consumes a good amount of database resources and needs to open multiples database connections to provide data to users.
I run some tests(with pool_size: 10) and sometimes I got ** (EXIT) time out with a few users.
I read in some sources and some people say to set the pool_size based on CPUs… but may i need more, let's say, 200/300 or even 1000 connections opened…
if I can't set more connections with this db.r4.large instance, what I need?
So, can I set the pool_size based on Aurora PostgreSQL DB Maximum Connections? Someone can give me an advice and share experience about this?