I thought some of the resident Ruby developers might find this interesting. Ultimately the "why" is more interesting and elaborated in: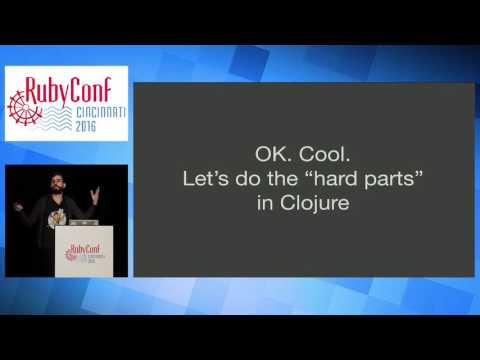 (RubyConf Cincinatti 2016 - To Clojure and back: writing and rewriting in Ruby by Phill MV)
It's kind of a "my educational journey out of my comfort zone and back" account.
Listening to his "how Clojure has affected my Ruby code" makes me wonder if he ever knew about Brian Marick's (5 year old) videos Three Functional Ideas for Ruby and Some Thoughts on Classes After 18 Months of Clojure.
(No - I don't think they want to hear about Elixir right now).