My understanding of how Ash works is that
the basic unit that has "internal structure & logic" are the Resource.
zero or one DataLayer can be specified for each Resource.
the API (like an Elixir Context) provides entry points to the Resources it guards. This can be through (changeset-mediated) actions defined on the resources, or through extensions, JSON/GraphQL etc.
What I understand is that within an API, Resources can be grouped using a registry: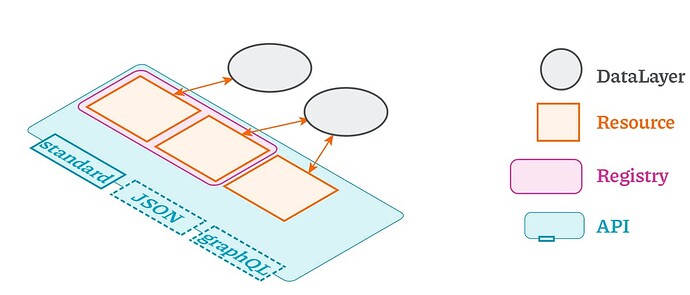 What I don't understand is when I should be doing that, and what the advantages are (the docs doesn't really answer that for me). What is the best practice around Registries, and at what scale would it make sense to use them?