Hello,
Pune Elixir community is of most active Elixir communities in India.
We conduct meetup every 2nd Saturday of month.
We are conducting this workshop with aim to have hands-on writing some OTP.
meetup url - https://www.meetup.com/Elixir-Pune/events/261417512/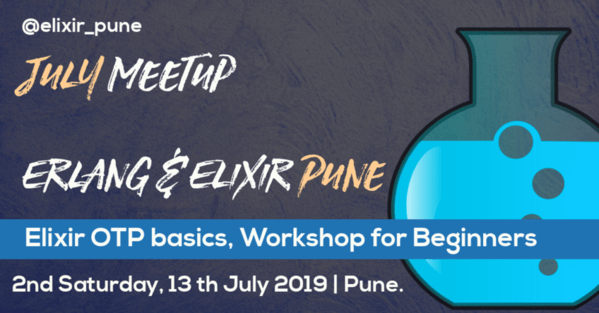 If you have conducted similar event, would like to have your feedback based on your experience.
Feedback on curriculum, possible Q&A.
Audience.
We expect 40members and 8 mentors.
Most of audience are beginners who have gone through elixir syntax and some concepts.
We are keeping a syntax brush-up session and a quick OTP overview session.
Then building a small app in elixir.
Next part, add an gen-server, worker. Describe the pid and state.
In talks with a few companies to sponsor Venue.
We want to be well prepared, every feedback counts.
We expect few people to travel from Bangalore and Hyderabad to attend or mentor this workshop. If you are interested in mentoring, plz do join us. No, we do not have any funds to sponsor travel or stay expenses. We will help you introduce others who also travelling from your city.
We also have a telegram group. We have audience from many cities and few other countries also. join us and say Hi!
Our aim is, after this hands-on workshop, one should carry sufficient confidence to explore more about OTP and try to implement more OTP strategies.
We are also looking for snacks sponsor. Someone who can sponsor pizza or similar for around 40 people. Interested? reach us on twitter or Telegram or these users.
@sandeshsoni @anildigital @TheSilverNimbus