I am having a little trouble planning out my first GenStage api consuming thingy

For every event that producer gets I want to call 3 external APIs, 2 immediately and last one based on results from "External API #2" in picture below: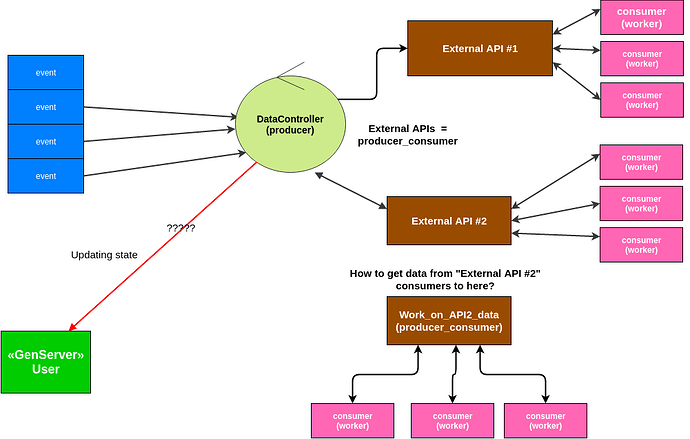 Am I trying to use single GenStage producer for too many things? Should I create new producer that gets notified with new data from "External API #2" consumers/workers ?
++ What is the best way to deal with results from consumers? I need to update DB and Users GenServer cache(green box on left), should this be done from consumers? I am assuming producer (DataController in diagram above) and producer_consumer in between shouldn't care about results at all, correct?
But in this great video about GenStage he is sending results from consumers back to producer.
What about dealing with failure ? If let's say API goes down, or credits run out… Should every consumer(worker) have to run into it and pause sending demand after few retries?