Hello people,
I am a junior Rubyist and actually learning Elixir for fun. While I was learning some OOP design patterns for my job, I was wondering: "What about Elixir, functional and concurrent programming?"
I always see things about the Gang of Four, OOP, popular stuffs like that, but for FP, I came across this image: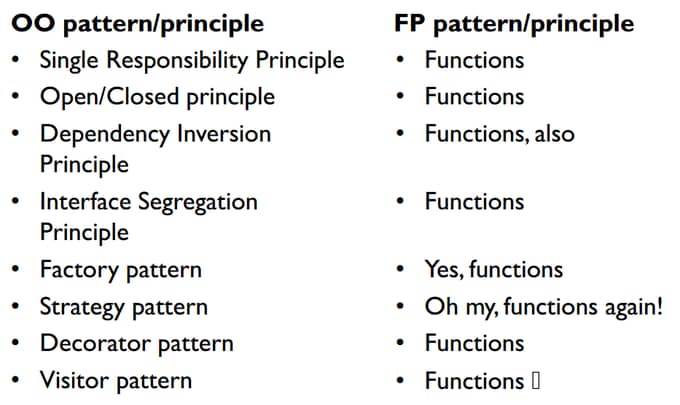 I know design patterns came to resolve some common problems in OOP, but I suppose FP isn't perfect and some problems can occur as well
Can anyone shed some light on this subject? And share some resource if needed?
Thanks a lot