Hello, how are you? I have a question. The hooks work the same for a live_view as for a live_component.
my question arises from a component that uses a hook to show tags
in the live_view it shows it without problems but in the live_component it lets me use it but it doesn't show the selected tags and I think that maybe the problem is that it is not incorporating the hook and I have to do it manually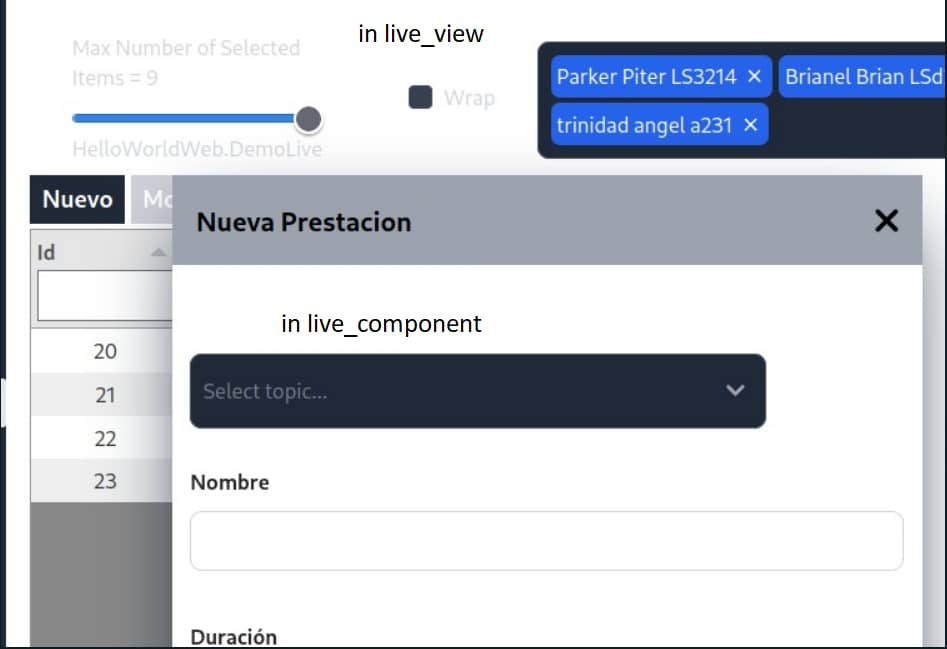 and in case you have to make adaptations to the hook to be usable in the live_component
Where can I find information on necessary modifications?