I have noticed that several of my Phoenix projects contain duplicate dependencies in the deps folder. As an example, here is the Floki folder of one of my projects.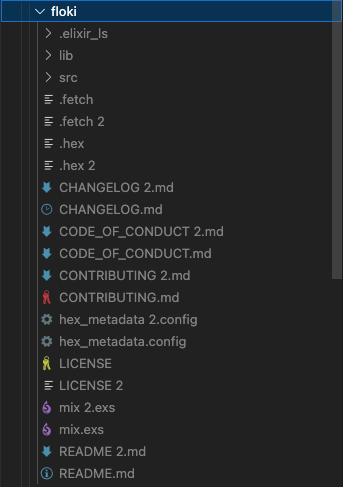 These duplicate dependencies break, for example, mix test. I can clean and refetch the dependencies, to get rid of the duplicates, but I would like to understand why this happens in the first place. I have not been able to figure that out yet.
Any experience with this and/or know why this might happen?