So I upgraded to Elixir 1.4.2, ran my tests, and got a ton of warnings: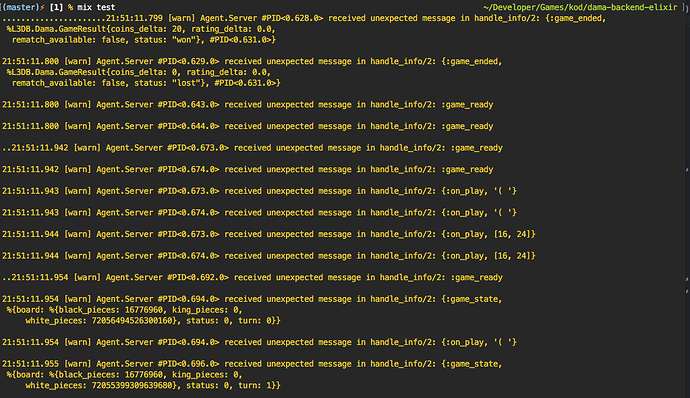 Because I am (lazy, one man team, part-time elixir programmer, … etc), I write extremely "loose" tests, where I spin up Agents, pass them to the worker being tested, and assert stuff using :erlang.trace. I fully acknowledge that instead, I should write actual mock (noun!) workers, and pass them in, which handle the expected cases as provided by a "contract" … But I really need to keep shipping for now, instead of investing in this.
What would be the best approach for me here? I am not aware of any way to handle_info for Agents… I could create a small GenServer, which captures all handle_info messages silently … I definitely don't want to turn of the logs during tests, because I've caught issues with their help in the past …
I'm probably gonna go with the GenServer approach that captures all messages, but interested in learning perhaps a better way to solve this?
Thanks,