An API I'm working with uses an export model to get certain data. It's survey data, and to get survey responses, I have to
Create a response export
Monitor the progress of that export
When the progress is complete then I'll get another ID
Download the actual data with that ID
Here's a sequence diagram too, in case you're a visual type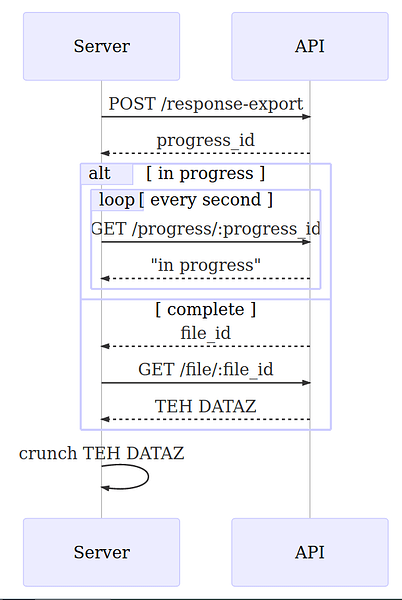 I need to do more stuff with the actual data once I get it, so my thought was to wrap everything in a GenServer and have a client function that kicks off the process.
I'm having a hard time with the loop/break aspect though. I know of the tick method, and I've used it in other components in this application, but I need to give control back to the calling function. It seems like Task.async/await could be used for that, but I'm not sure if that's the most simple way to do this.
Any and all advice would be greatly appreciated!