Hello all,
I have been working on a charting library designed to support drawing SVG plots in Elixir using an API that is as close to ggplot2 as practical (you could call it a clone, but that would be an insult to the advanced stage of the science of cloning).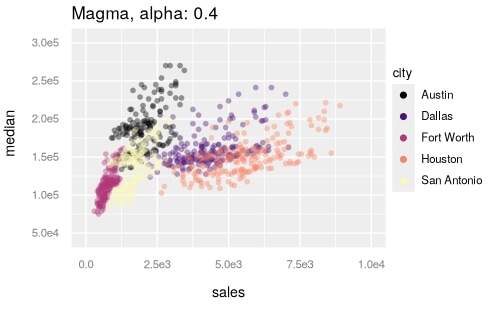 It currently supports point and line plots, but with a decent amount of options (bar charts are next). There are some examples in the README, and the project includes some mix tasks that generate several other examples. The README also explains in more detail my design goals and how GGity compares to the alternatives.
This is a personal project, but if anyone is interested in taking a look and offering feedback I would love to hear it.