Hi all
The problem
I am into building a data intensive app in LiveView. It is basically a smart analyzer of customer feedback: use AI to parse out opinions and topics, then aggregate, chart, present it visually.
Naturally, a bit part of design is going to be a large data grid for the feedback topics, statements, various metadata (e.g. date or app version) with pagination or ideally even endless scrolling.
This seems to be a quite good fit for live view, some elixir courses even teach you how to build paginated grid in one of the first lessons… yet it's still would be a home grown solution.
Looking for a solution
It would be wonderful if I could use some of the advanced JS data grids out there such as AG-Grid or ReactTable. Then you'd be able to get for free a lot of battle-proven magic such as easy column reordering, filtering, UI for endless scrolling or unwrapping rows to details as in screenshot.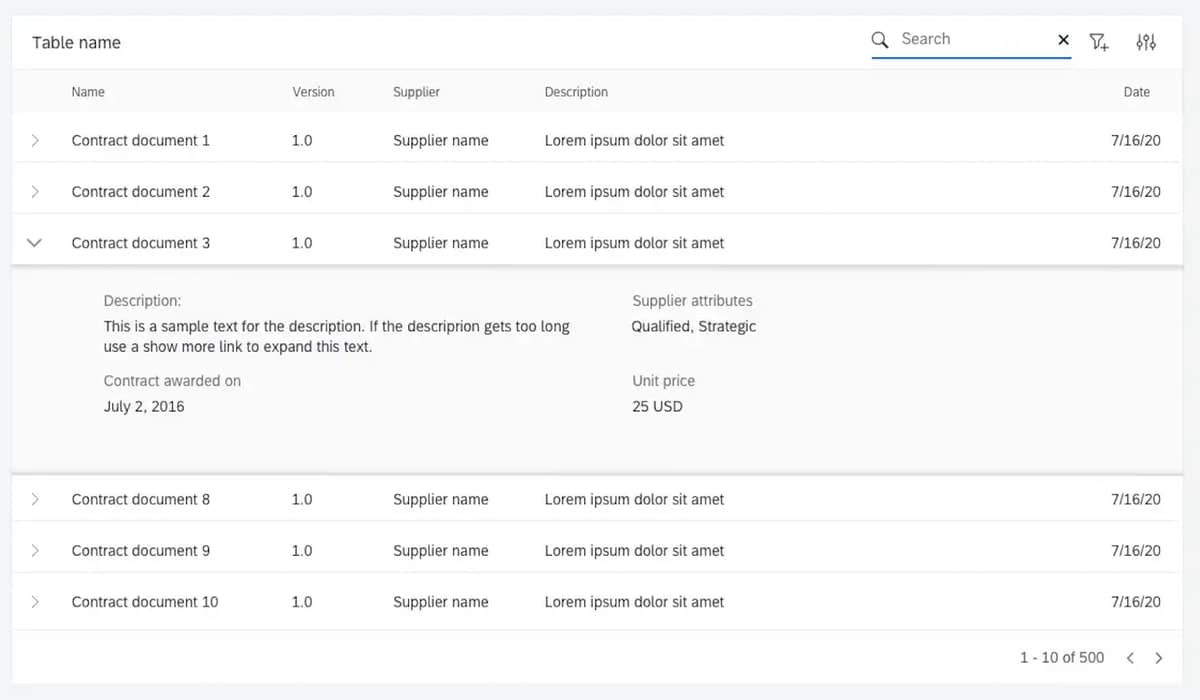 In theory if such grids could use some DOM nodes for data LiveView could relatively easily supply that when needed and adjust queries based on callbacks (e.g. when button for sorting is clicked), but that's theory

Has anybody done it in practice? Is it really possible to connect a JS-native data grid with lots of JS-side magic with a LiveView data supply?