I was watching "Why I built Ash Authentication - James Harton" and during the demo there was a moment where James had some nice tooltips show up for what was allowed in the DSL.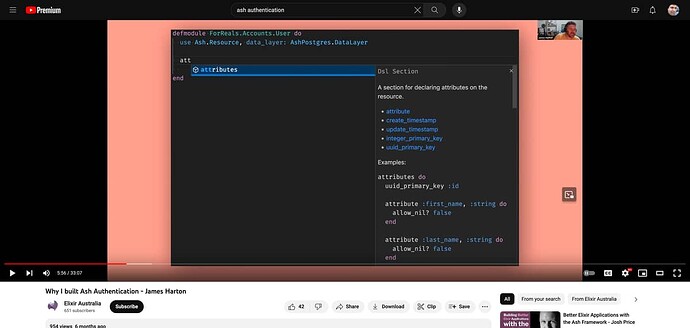 https://youtu.be/QkKY0YJcRDg?si=h7q-eJ49A5ITQyqz&t=347
As a young user of Ash myself, I find discovery of the DSL to be a challenge. I have not gone too deep into this, but what do I need to do to see similar tooltips in VS Code?