Hi, I am trying to create a multiple choice style quiz. Currently I have a form that looks like this: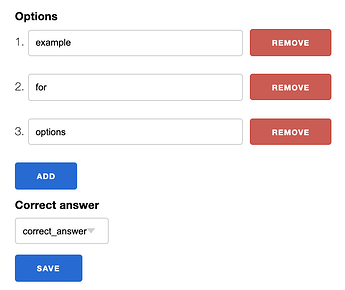 The options field uses JavaScript to add/remove new options and the user can fill them out.
Essentially, I want the user to be able to choose values in the "correct answer" select field based on the option inputs above.
For example, in this case I would want the correct_answer to have 3 select fields: "example", "for", "options"
What is the best way to achieve this?