Hello guys, I hope that all your things are good, I open the file erl_crash but I dont know exactly what is the cause that make that the application crash. I have this files, two files are erl_crash report, the another file is about top in server, the ram has a good average of use, but it never overload until the moment.
The server has this features 4 gb of ram, 500 gb of hd, S.O is Ubuntu with 64 bits.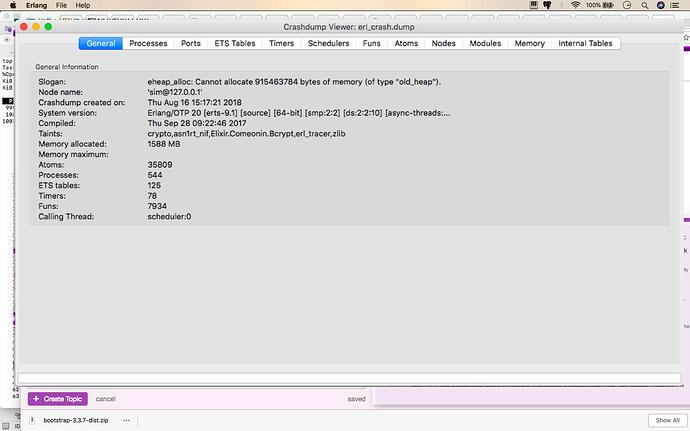 all advices are well received. best regards .