Is there any way to register a smart cell with Kino.SmartCell.register/1 such that it appears as a "subelement" of the list?
(eg. like MySQL under Database Connection)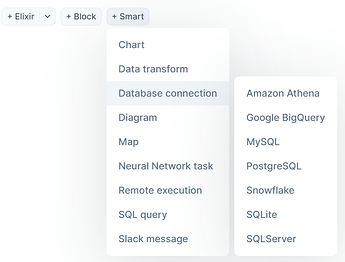 After reading Livebook's source code I understand these initial cells are registered differently, but I can't find if that mechanism is exposed for 3rd party cells.
Any resources on smart cell development are greatly appreciated!