Hello!
Sorry for this astonishing simple question, but I'm really stuck. I try to set up the intellij-elixir plugin, but I don't know how I can configure my Elixir SDK.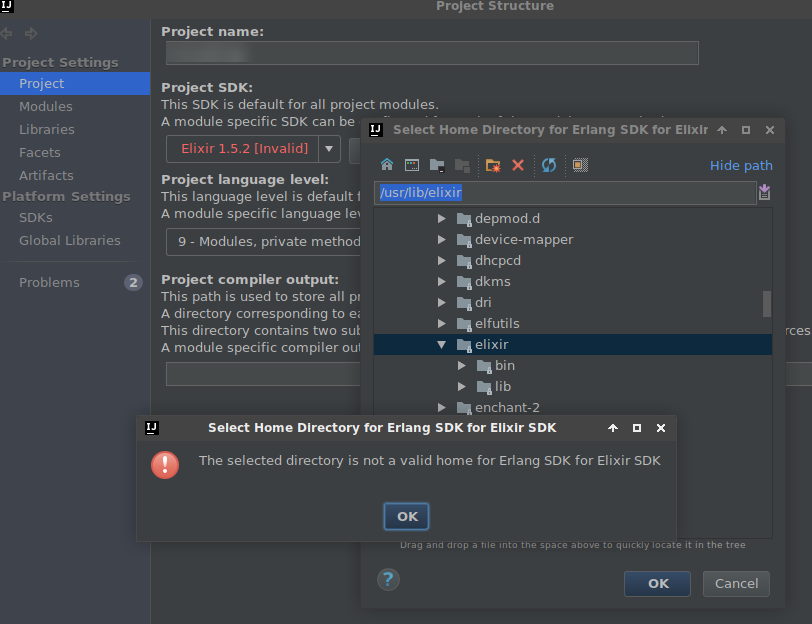 So the question is, for what is intellij-elixir looking for?
I've also tried /usr/bin, where the sym-link to the binary is.
I'm on ArchLinux.
Thank you for any help!