Hi,
I wrote an initial version of this a month or 2 ago. I recently improved on it after I crashed my IEx shell at work.
Features:
1 Persist history
2 Persist the shell variable bindings (that get reloaded when you restart)
2 List history
3 Search history
4 Re-execute a command in history
5. Scoping rules
6. Update configuration
I probably broke some rules on how it was implemented, but it works for me. Feel free to play with it…Next on my list is to make it play better with the current IEx history.
Pics attached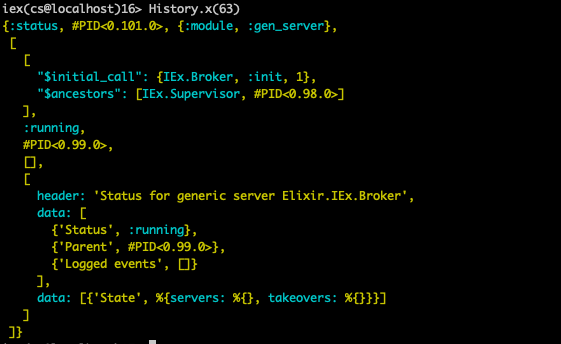 Display history