Hi friends,
I've set up a docker instance with the latest livebook v0.9.1 image and I've run into an error when creating an explorer dataframe.
I expect the smartcell to render below the code, but the console throws this error:
app.js:2 Uncaught (in promise) Error: The loaded iframe content doesn't have the expected checksum

Here is a screen cap of the problem

I also stood up a new livebook instace on fly.io and interestingly that crashes when trying to install explorer. Not sure how related this is.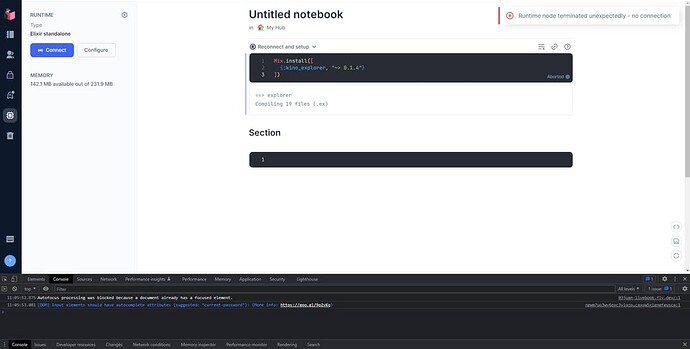 Any ideas how I can try to debug this before I create an issue?