I'm following the book Mastering Phoenix Framework from Phoenix inside-out series. At page #158, whenever I run this test (highlighted in the screenshot),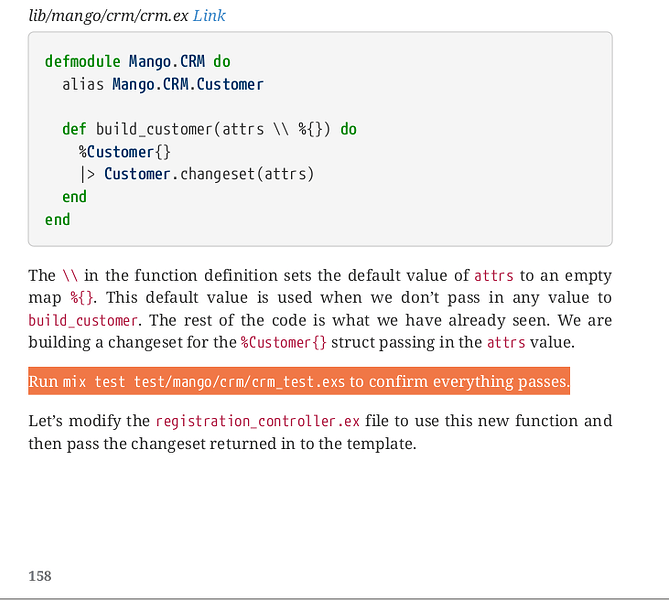 it give me the following error,

I tried my best and repeated from the start of the chapter several times, but every time it's giving me the same problem.
Did anyone else face this problem while following this book? If yes, how did you solve it?
Thank You!