Hi
Already long time I was thinking about trying Nerves, now finally I started using it, and I'd like to show my progress


As I've got a model railroad in my garden which is controlled by normal rc transmitter, I thought I could do something more. If using a rpi in every loco, it would be possible to create a fully automated railway controlling system, maybe with RFID tags to identify a trains position on the track.
But of course that would be quite some work, so let's start small:
I'll build a simple remote control for a loco. I thought starting a wifi ap and a phoenix live view ond the rpi in the locomotive. Then it would be possible to connect to the loco with a mobile phone and control the speed through a web ui.
I just started yesterday, and now I've got a basic set up which lets me connect to the loco through ssh and controll the speed by setting a PWM signal directly in iex with GitHub - tokafish/pigpiox: An Elixir wrapper around pigpiod for the Raspberry PI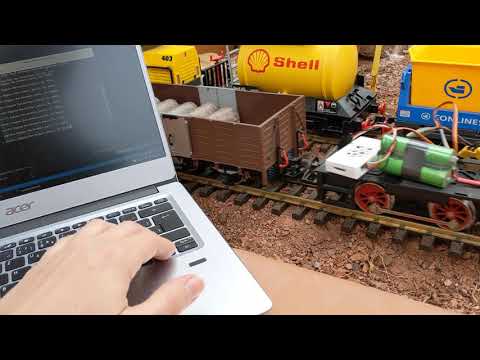 Let's see where we'll get from here…

As I think "Elixir on Rails" might be slightly misleading as a projects name, I think I'll call it RailDwarf