Recently Chris McCord's talk about Phoenix LiveView at ElixirConf EU 2019 just came up in my YouTube feed: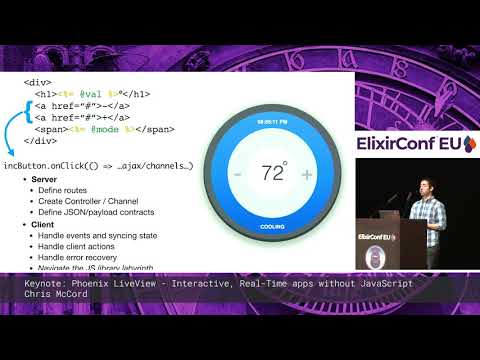 In his talk Chris initially explains how you can write interactive web apps without JS with a catch: that you don't need to write JS for your app, but that it is used by LiveView anyway. From the user's point of view this is fine, as it is not they who has to write and maintain that JS.
However with technologies such as wasm and the Rust backed for wasm slowly maturing, it seems to me that it is possible to rewrite the websocket client on LiveView in Rust + Wasm and eliminate all JS with the exception of glue code generated by the compiler.
Since I have never contributed to LV, and thus not aware of the nitty gritties of the websocket client's implementation, the core team's overall satisfaction with the client as well as with JS, and the time and effort required to maintain the client, I have a few questions:
Is writing the websocket client even possible with WASM? Is there some technicality which makes a fully functioning wasm client impossible?

Does the core team consider WASM and the Rust backend for WASM or even any other language that compiles to wasm mature enough for use in LV?

Would wasm lead to any performance gains at the client side? Will there be any performance improvements or decreased memory use by using wasm. Would switching to wasm improve LV's performance in this scenario?

Is handwritten javascript even a maintenence headache for the core team? Are there bugs that arise from the lack of compiler checks in the codebase? Would switching to wasm ease these pains? Would it add a significant amount of extra complexity to maintaining LV?

Apart from the marketing tagline of "No JS in the codebase at all", is there any sense in using WASM?