Hello everyone
is there exist any library for nerves/elixir/erlang which solve a PID regulation / control?
I have following simplified schema (see picture below) where RPi is Raspberry Pi, RH-1 is humidity sensor and Bubler (which dilutes gas, in this case the gas is air).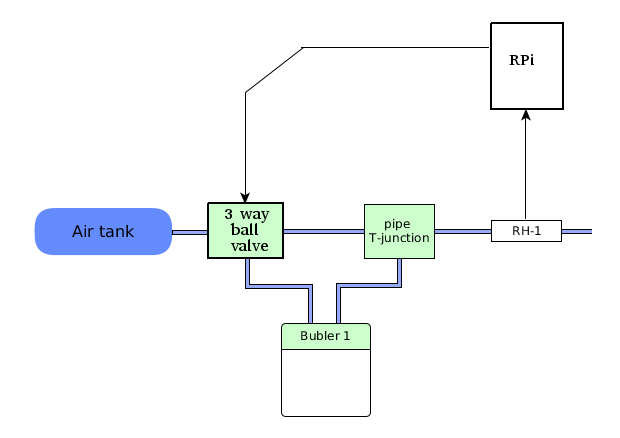 Now I would like to regulate (control) by RPi the humidity of air in the system, e.g. the air humidity within 1h would be 50% after that 30min would be 30% etc.
best regards
O.