A few months back I created this thread asking everyone's opinion on different background job processing libraries available for Elixir and was encouraged to go with a simple GenServer at the time.
I eventually needed to persist job state and was reminded of this table from @sasajuric's Elixir in Action (and his tweet):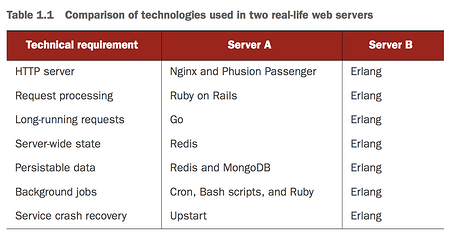 So I decided to stay in BEAM-land and used Mnesia in my project for a while before eventually releasing it as (yet another) background job processing library.
I would really appreciate if I could get the community's feedback on the project implementation and some pointers, especially on:
The way child processes are currently handled
Testing the Supervisor and GenServer

What's the right way of testing something like this?

Adding Delayed Jobs

Should I create another GenServer for Delayed Jobs or modify the current one?
Thank you!

---
You can check out the project on Github: