I've been playing around with Scenic and it is super fun. However, I got tired of constantly restarting and relaunching my application so I made this starter pack (that builds on scenic_new) to provide live reload-type functionality. Just edit your file and you'll see the scene reloaded nearly instantly!
Here's a demo where I replace the text "World" with "Scenic", then change the color of the text to purple. Next I change the shape of the bézier curve: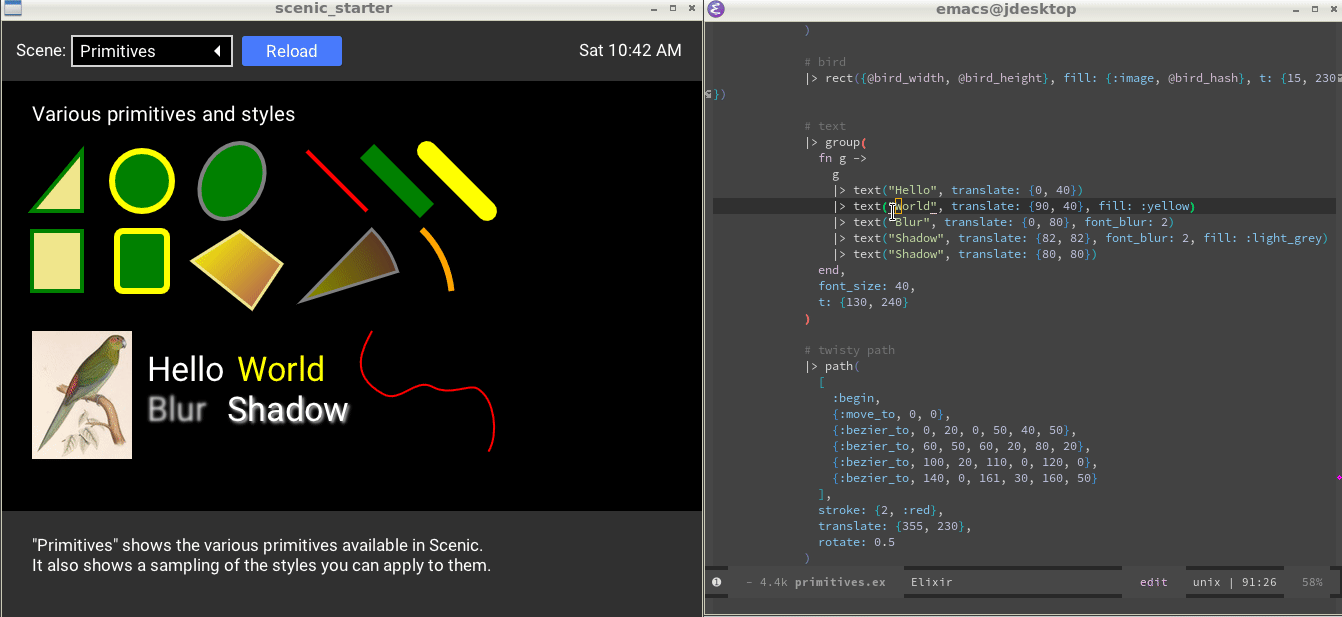 Check it out on GitHub!