Hi folks!
I wonder if any of you have already tried to implement scoped CSS styles for live components. I'm specifically interested in how would be the best way to handle dynamic styles (styles that need to be updated when a related assign changes).
This feature seems to be quite popular among frontend devs using React and friends. It's also one of the most requested features for Surface.
I was reluctant to implement something like that on top of LV but after talking to a few people I was convinced that this might be a good fit for live components.
An initial proposal has been submitted along with a PoC project, so if you're interested in the subject, feel free to give it a try and share your thoughts.
Some questions I still have:
How beneficial is using this approach comparing with other solutions?
What are the downsides and limitations?
Should/could this be implemented as a separate lib so any project using LiveView could benefit from?
In case you're curious, here's how it looks like: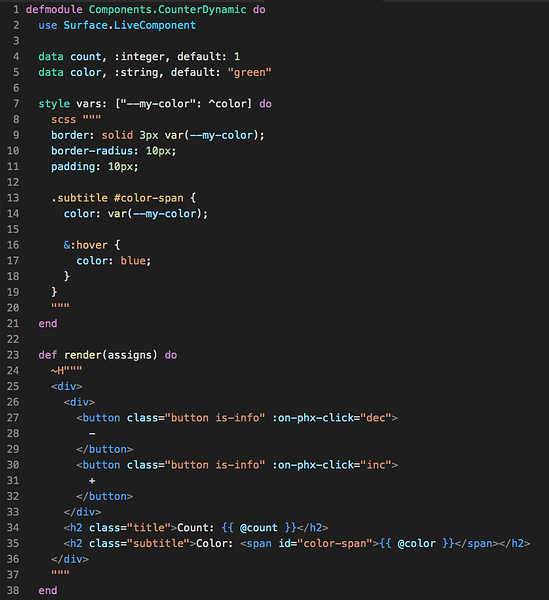 Full source code can be found here.
Cheers.