Hi all,
For the past 8 months I've been researching and architecting https://sentrypeer.com which is now live.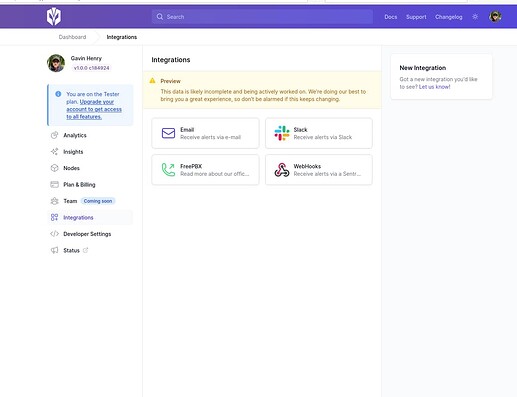 SentryPeerHQ is an Elixir/Phoenix application web app and RESTful API which uses Phoenix LiveView and is backed by a PostgreSQL database with timescaledb. On the frontend we use TailwindCSS for styling. It lives on fly.io and is fully clustered using libcluster and loads of other things you'd expect to see (Oban, Cachex, Stripe, FunWithFlags etc).
I learned Elixir from all the pragprog books, online Elixir docs and various other places in 2022. I really learned a lot from GitHub - plausible/analytics: Simple, open-source, lightweight (< 1 KB) and privacy-friendly web analytics alternative to Google Analytics. and the LiveView book - Programming Phoenix LiveView: Interactive Elixir Web Programming Without Writing Any JavaScript by Bruce A. Tate and Sophie DeBenedetto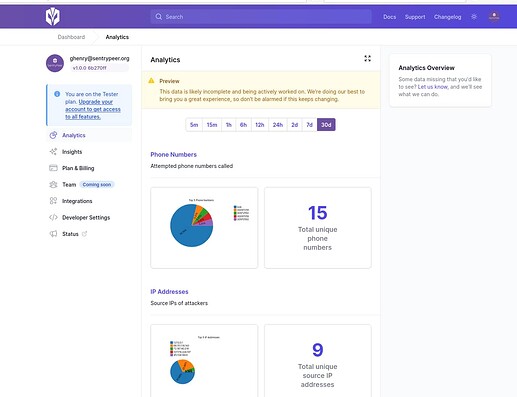 So for anyone out there that want to see/learn how a full SaaS phoenix/liveview/elixir stack works with real code, have a read → GitHub - SentryPeer/SentryPeerHQ: Use SentryPeer® HQ to help prevent VoIP cyberattacks and fraudulent VoIP phone calls (toll fraud) at https://sentrypeer.com
I've still tons to do and CI tests to sort, but it's been an amazing journey so far and this really is a fantastic ecosystem to be in. I plan to do lots of blog posts about all the bits when I can, what I love and why I chose it when I can.
I'm still learning so please point out smells, badness, how things can be done better.