Hi every one.
I'm building a kind of Shopify clone in Phoenix, and I need to implement a navigation menu, so the idea is find any occurrence in the Link section and find the text in different schemas or tables, this is a full-text search, I read that I can do using PostgreSQL creating a materialized view, etc. or the other solution could be just build an Ecto query with joins.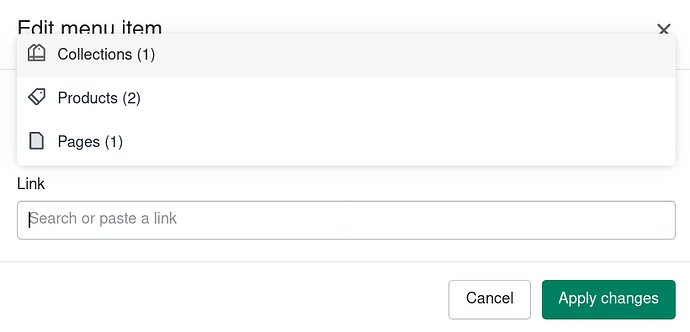 My question is:
Do you know which could be a good approach to build the query for this feature?. As you can see in this example there could be 4 "schemas": Product, Collection, Pages.
If anyone has been experience building something likes this or have a good approach to build the query, I really appreciate your help.
Btw: I would like to avoid to use ElastiSearch, since Postgres has a good features to support indexing (if there is some approach with indexing).
Thanks!