Hi,
I tried the mix test --cover command and was surprised to see included in the results coverage analysis of the dependencies I use.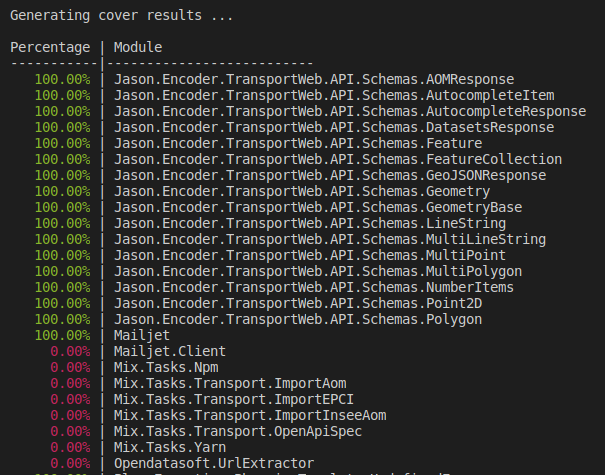 This doesn't seem relevant to me, as I'm only interested in the coverage of my code.
Is this expected or am I doing something wrong ?
I have an umbrella app, and I tried to launch the command both on the root of the umbrella or for a specific app, the result is the same.
Thanks for your help !