Hi devs,
The ElixirConf YouTube channel is a treasure of knowledge. It taught me so much and kept me up to date.
However, watching all the videos are time consuming since they are not really "browsable".
I'd like to share my solution to this problem: Reccap.it (disclaimer: I built it)
This is how it looks like (featuring Chris Grainger's awesome keynote about doing AI in Elixir for profit):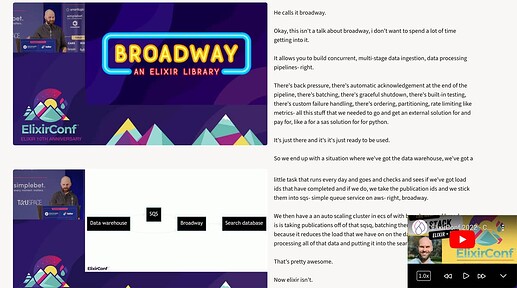 You can find some recent ElixirConf talks here. And more are coming. You can also suggest videos to be added.
Feedback and bug reports are very welcomed.
Happy learning!