I've been trying to generate a self signed cert that I can use for local development that supports the primary domain (ie localhost) and any number of subdomains (ie foo.localhost, bar.localhost)
I've hit a wall when it comes to generating a cert that will work for my needs.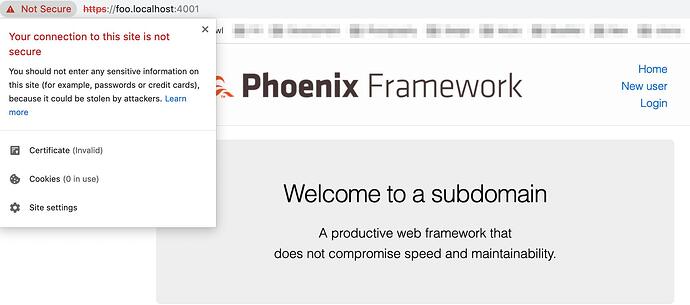 I've tried a number of ways to try and generate the cert but have failed every time to get both the domains to work. I also since forgot which I've tried so I'm hay to try again and document here for others.
Any help is appreciated
PS: I should also note this white label app is for free hosting for elixir user groups.

best.
– Josh