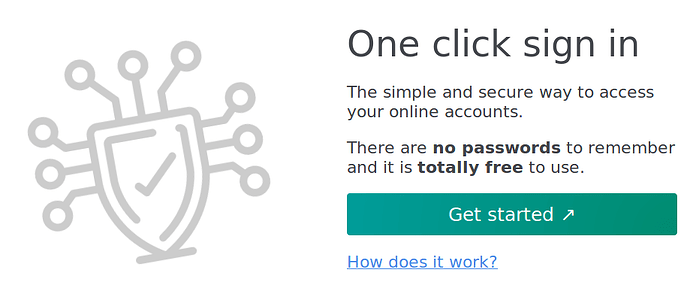 Hi forum. We are working on an Elixir project that recently went live and hoped it is of interest to some of you here.
What?
trykno.app is a service for a smooth passwordless login.
Both magic link and web crypto api's are used to authenticate, giving your users the best experience.
For the developer a super simple integration is offered. It's a single script tag on the front end and a single API call on the back end, think Stripe checkout.
Our API obscures the users' private data by default. (You can receive it if needed).
This frees you up from thinking about many Data Privacy requirements, depending on your usecase and where else you collect data from.
p.s. that screenshot which says it's free, that's the page for your users. For site owners 1K active user accounts start at $29 per month.
Why?
We built trykno.app because we think the passwordless future is coming soon.
The number of passwords each of us has to remember is still increasing.
Device API's (like crypto) are available in more devices than ever.
Running a web service has an increasing obligation to look after your users data.
Once a large number of sites start offering a passwordless solution, those who still use passwords are going to start looking dated or, even worse, untrustworthy.
Current status
trykno.app is up and running and ready for customers who want to get ahead of the passwordless curve.
You can try the experience out now by visiting our community site forgetpasswords.com
The Code
The structure of our codebase is deliberately simple.
We deploy on Heroku, and use Postgres for all our datastorage needs. We serve a JSON API to our Single Page App front end.
The front end uses sveltejs this keeps it extra lean - important when we want to load our page in other sites.
There is only one backend service and that is 100% Elixir. Elixir was chosen because the process model works very well with our requirements. We have some long lived connections that push data to the client to help the users through the process.