Hello,
I'd like to use Phoenix function component but without the HEEX code being part of the module's code - the HTML template is pretty long to be included in the Elixir module itself and would make the navigation and editing expierence somewhat hard.
Is there any way I could render the HTML from an external .html.heex file from within the function body, please?
Something like this
defmodule DashboardWeb.Components.Navigation do
  use Phoenix.Component

  def main_navigation(assigns) do
    # Render .html.heex file here instead of the ~H sigil
  end
end


Directory structure: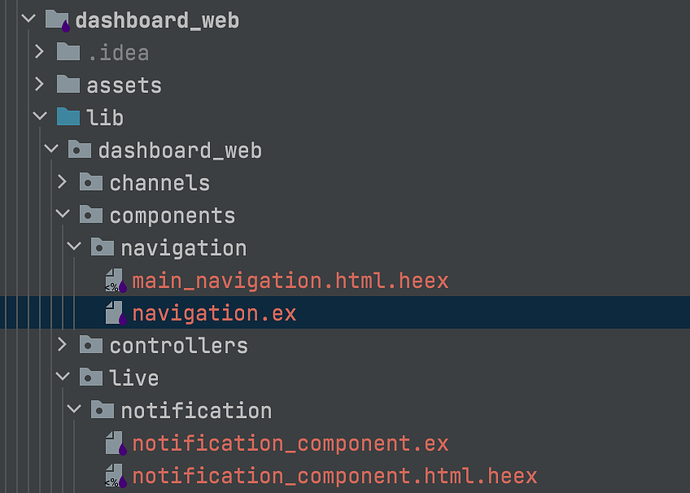 I haven't found any information in the documentation or in the source code and I failed all of my tries rendering the file view Phoenix.View or LiveView or even via Phoenix.Template

In Phoenix.LiveComponent this was automatically done when the render function was not defined in the component module (via Phoenix.LiveView.Renderer.before_compile) but I can't figure out how to elegantly do it in the function component world.
Thank you and have a nice one