Hi guys,
I'm trying to reuse this functions: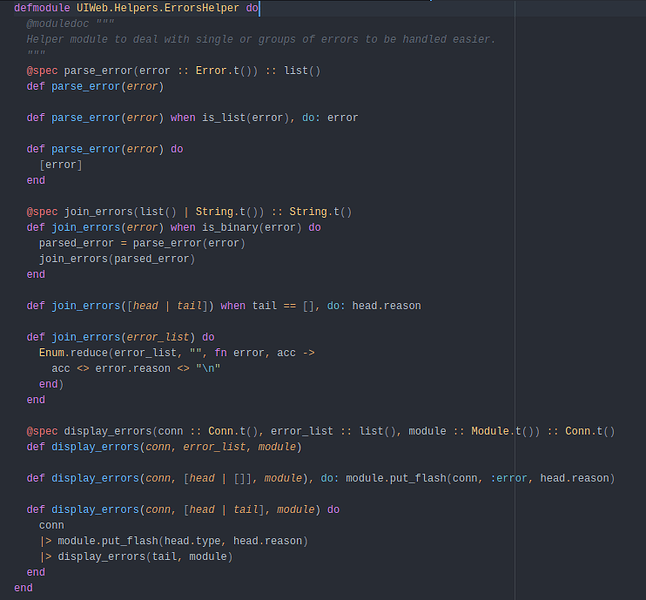 Initially they where inside my auth_controller and I use them to display 1 or more errors with put flash, the problem is that when I put them inside a helper module the
put_flash
function isn't available since its only for controllers. I tried sending the module as a parameter but it doesn't work, also capturing the function and sending it to the function but it doesn't work either.
I friend told me I can do this using a macro, but to be honest I've been reading about macros but I can figure out how can I use them to avoid these problem.
¿Maybe any one knows how can I use macros to achieve what I want?
Thanks in advice!!