As I've mentioned before, I'm in the middle of setting up a Livebook instance connected to our main application runtime to allow scripting/reuse of administrative tasks we currently do via iex -remsh.
The first step has been a success: I've successfully connected a Livebook instance to my running application, and I'm able to do a whole lot of what I set out to do by loading and running livemd files.
Taking things a bit further: By adding kino as a dependency to my application, I am able to render Smart Cells in the Livebook. What I haven't figured out yet is if there's a way to configure my application so users can add Smart Cells to a notebook via Livebook's interactive editor.
For example: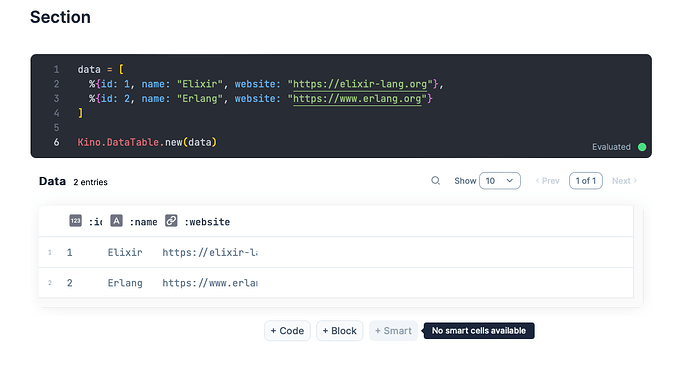 What kind of introspection/query is Livebook using to determine what Smart Cells it can insert, and is there a way I can get my application to provide that info the same way the empty/default Elixir Livebook runtime does?