If you were using a CLI library in elixir, do you prefer to use the module and then each function defined generates a CLI cmd or do you prefer to have define macros cmds and handle events for each cmd? examples below
option 1, with using macro and "native" definition using only module attributes:

option 2, with "define" macros and events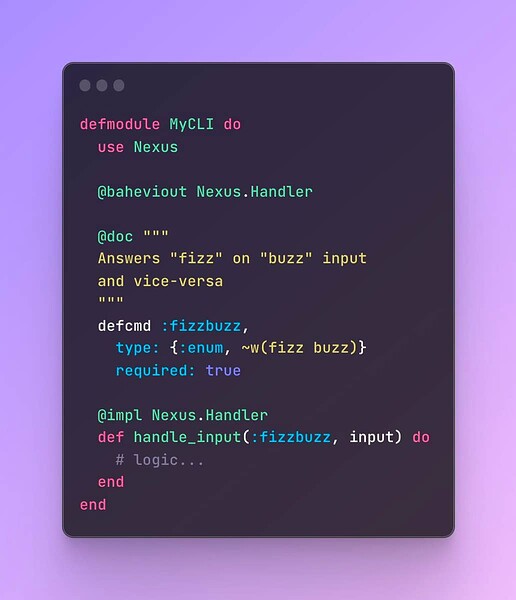 I didn't find any decent library to build CLI commands and options ala rust clap or clojure clapps, so I would like to build my own to Elixir. It will probably leverage the owl package "components" in the future, but firstly I would like to see opinions of the usage proposals!