I'm using Mastering Phoenix (Phoenix inside out) by @shankardevy .
There is the following test on page # 189, to test the persistence of user session.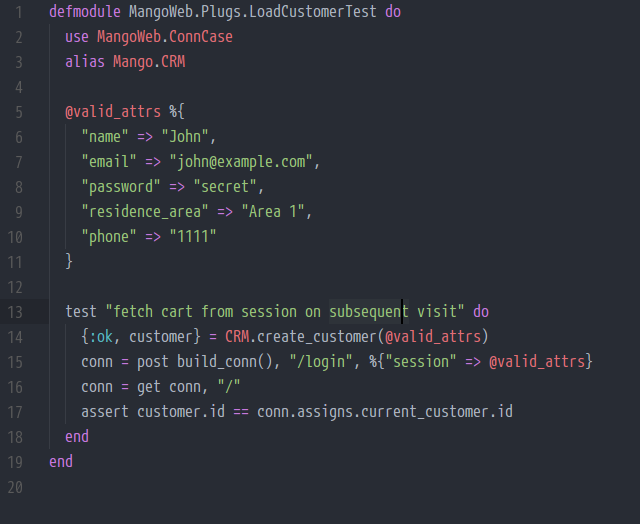 on line # 15 it's setting the @valid_attrs module attributes to the session using a post request to the /login path, then on line # 16 it's making a get request to the root path to see if the attributes are there in the session.
I know how does it work, but I don't know where from the post and get functions come in this test file. Because when I looked for it in the iex through h post, it said No documentation for Kernel.post was found.