Yesterday a coworker asked why VSCode highlights lc in .ex files. I was surprised to learn that it did. This is what you see if you turn on the scope inspector: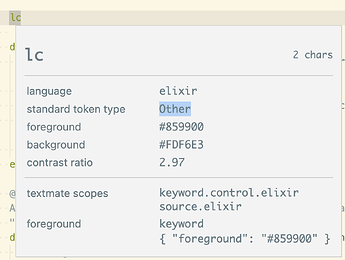 Another coworker suggested that lc stood for "list comprehension" and it was the precursor to for in the pre-1.0 Elixir days.
This seems like a good theory, but what bothered me was that I could not figure out where elixir-ls defines this keyword (I was hoping to look at a git blame). I'm not even sure if elixir-ls is responsible for this definition.
Can anyone confirm what lc was/is? And where it's defined such that it gets highlighted?