Background
I have an app that makes 2000 requests per second. To make such requests I use HTTPoison which uses hackney. Now each of this requests is fired from a specific pool with 10_000 max connections, so in theory it should be fine.
Problem
The problem is that all 8 CPUs are on fire, and hackney's mailbox increases steadily overtime - this is translated into a steady RAM usage increase, until there is no more RAM available and bad things start to happen.
Research
To find out what is happening, I used observer and realized that the function with most reductions is hackney_pool:init followed by some others: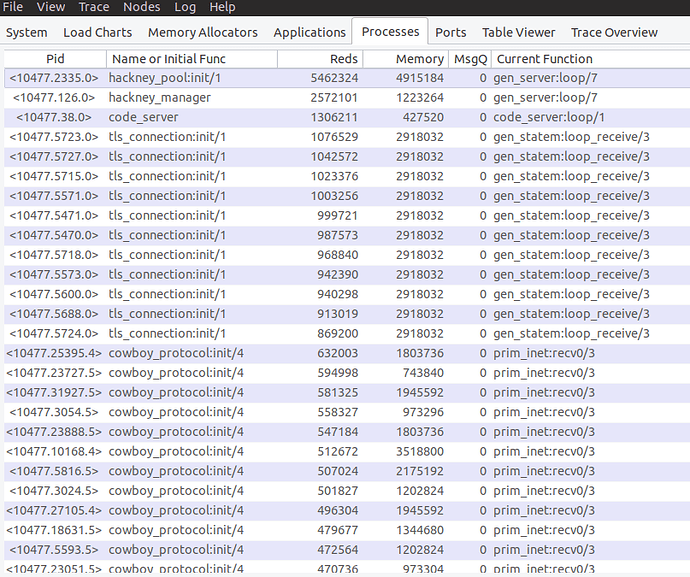 Also, the memory graph which indicated the mailbox is rising: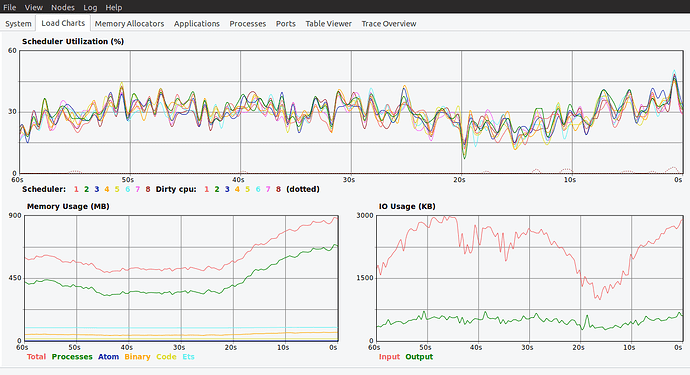 Questions
I am confused. I am not familiar with hackney_pool:init but I assume it initializes a pool (judging from the name) - which is even worst. I only create the pools once at the start, so why is this function being called all the time?
Also, is there a reason on why this is happening? Does it mean that my pool connections need to be bigger?