There is an error here: 1.11.2 is missing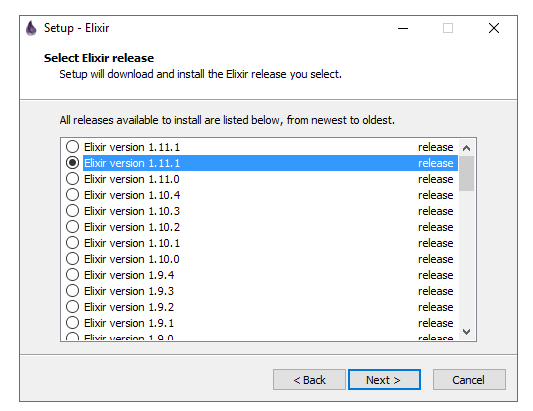 not quite sure I follow this.
You know the installer installs to windows/temp
You want me to locate the random temp-path, then download elixir.csv to that location?
… okay
Sounds like simply selecting the top most version will get you 1.11.2 even though it's incorrectly labeled as 1.11.1.
and the installation fails… if you use that version
Do you have any error message?
Thanks, I have fixed it on master.