Found this on my Youtube feed today after watching another clip on Merge vs Rebase workflows (which was really cool to watch BTW)… The (in)famous Primeagen talks with this Theo guy (ex Twitch apparently) about their opinions on Unit Tests, very fun to watch…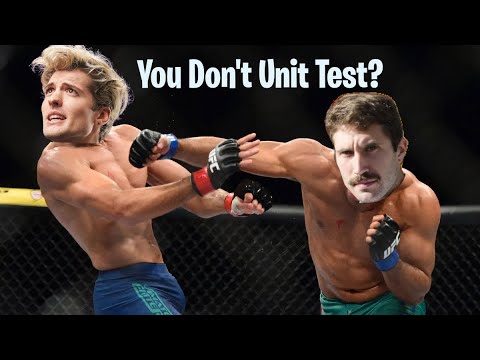 So, I'm sharing this because I think I can collect some diverse opinions on the topic; especially how you think Elixir plays a part (if any) in helping solve the problems they talk about. Even though I have my own opinions on the topic, I can't personally relate to some of the struggles because I haven't worked on this kind of scale (like Netflix and Twitch). Therefore, it would be awesome to hear from y'all, critics, adepts of TDD, and everyone in between.
Disclaimer: The video contains a lot of strong opinions, sarcasm, and even a little bit of humorous trash-talking about Elixir near the end, so have fun and take all of it with a huge grain of salt.