I wanted to thank the maintainers and contributors of the Inky library!
It allowed me to create this small prototype in no time: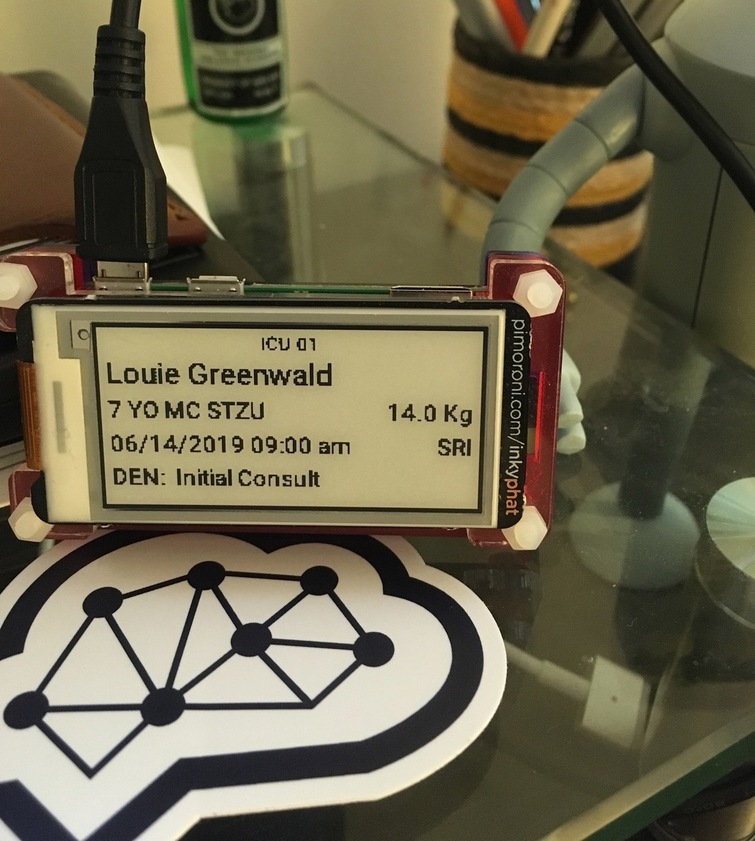 Made with a Raspi Zero + InkyPhat display, using Nerves and Scenic.
A bit of context: I work at Instinct. We develop a software that allows veterinary hospital teams to track inpatient treatment efficiently - something that is often done on paper or antiquated software… This helps with patient safety, staff stress level, charge capture, and more. It's written in Elixir of course

I noticed that the data we already import and update could be used for a fun project: cage cards. Animals at these hospitals reside in a cage between tests and treatments and yet another piece of paper is used to identify the patient (the cage card). It's important for this card info to be accurate. This small prototype connects to Instinct's API (running Absinthe), fetches data for the cage it's assigned to and displays it.
I'm already thinking about making another prototype using the larger Inky display, and maybe later a touchscreen LCD.
BTW: we're hiring!